Sport that unites us
SORPRÉNDETE CON SANTA MARÍA POLO
Surrounded by nature, far from the noise of the city and a few minutes from Santiago,
Santa María Polo is a sports organization dedicated to the practice, training and exhibition of polo on grass field.
Fully equipped courts and stables, together with a gourmet proposal designed to elevate the experience
and bring closer the pleasure of watching the game.
Vivir la emoción del polo
Alianza Estratégica
MOSSO-La Dolfina
Adolfo Cambiaso, la leyenda del polo mundial llegó a Chile de la mano de MOSSO
para dar inicio a una alianza sin precedentes en la historia de este deporte en el país.
Se trata del lanzamiento y presentación oficial del equipo Mosso-La Dolfina, quien se coronó campeón en el Abierto de Alto Handicap de Chile 2021, realizado entre el 16 y 21 de diciembre en el Club de Polo y Equitación San Cristóbal en Santiago de Chile.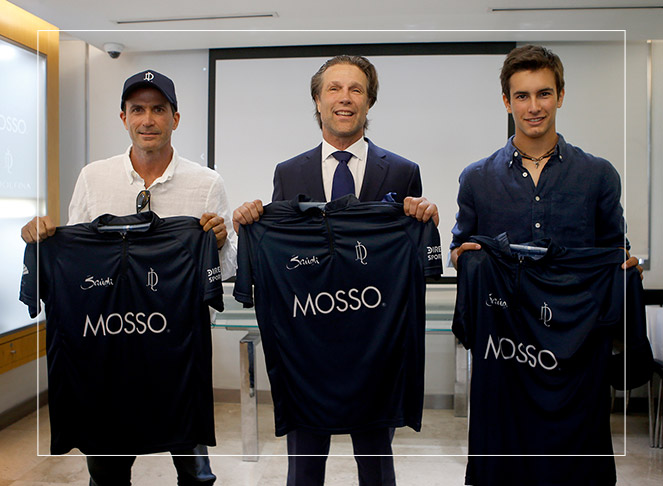 Galería Santa María Polo
NUESTROS EVENTOS
Te invitamos a revisar cada uno de los eventos y novedades del deporte que nos apasiona.
Always up to date
Updates and
Mosso News
The latest in trends, design, art, jewelry,
watchmaking and our most recent creations.