Sport that unites us
SURPRISE YOURSELF WITH SANTA MARIA POLO
Surrounded by nature, far from the noise of the city and a few minutes from Santiago,
Santa María Polo is a sports organization dedicated to the practice, training and exhibition of polo on grass field.
Fully equipped courts and stables, together with a gourmet proposal designed to elevate the experience
and bring closer the pleasure of watching the game.
Live the emotion of polo
Strategic alliance
MOSSO-La Dolfina
Adolfo Cambiaso, the legend of world polo, arrived in Chile with MOSSO
to kick off an unprecedented alliance in the history of this sport in the country.
This is the official launch and presentation of the Mosso-La Dolfina team, who was crowned champion at the 2021 Chile High Handicap Open, held between December 16 and 21 at the San Cristóbal Polo and Equestrian Club in Santiago de Chile.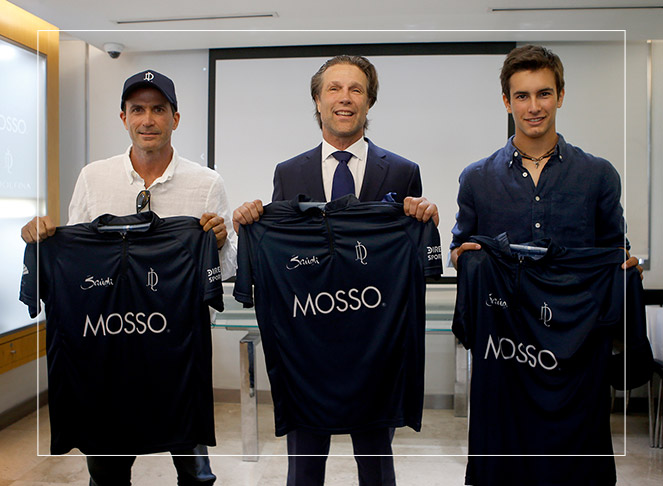 Santa Maria Polo Gallery
OUR EVENTS
We invite you to review each of the events and news of the sport that we are passionate about.
Always up to date
Updates and
Mosso News
The latest in trends, design, art, jewelry,
watchmaking and our most recent creations.